COMPLETE FITNESS FACILITY
"CONSISTENCY BUILDS TRUST"
Open 7am-7pm Monday-Friday(by appointment only)
Saturday 7am-4pm (by appointment only)
To Find out what you are capable of contact:
Ryan.frststrength.tbs@gmail.com
&
Steve.frststrength.tbs@gmail.com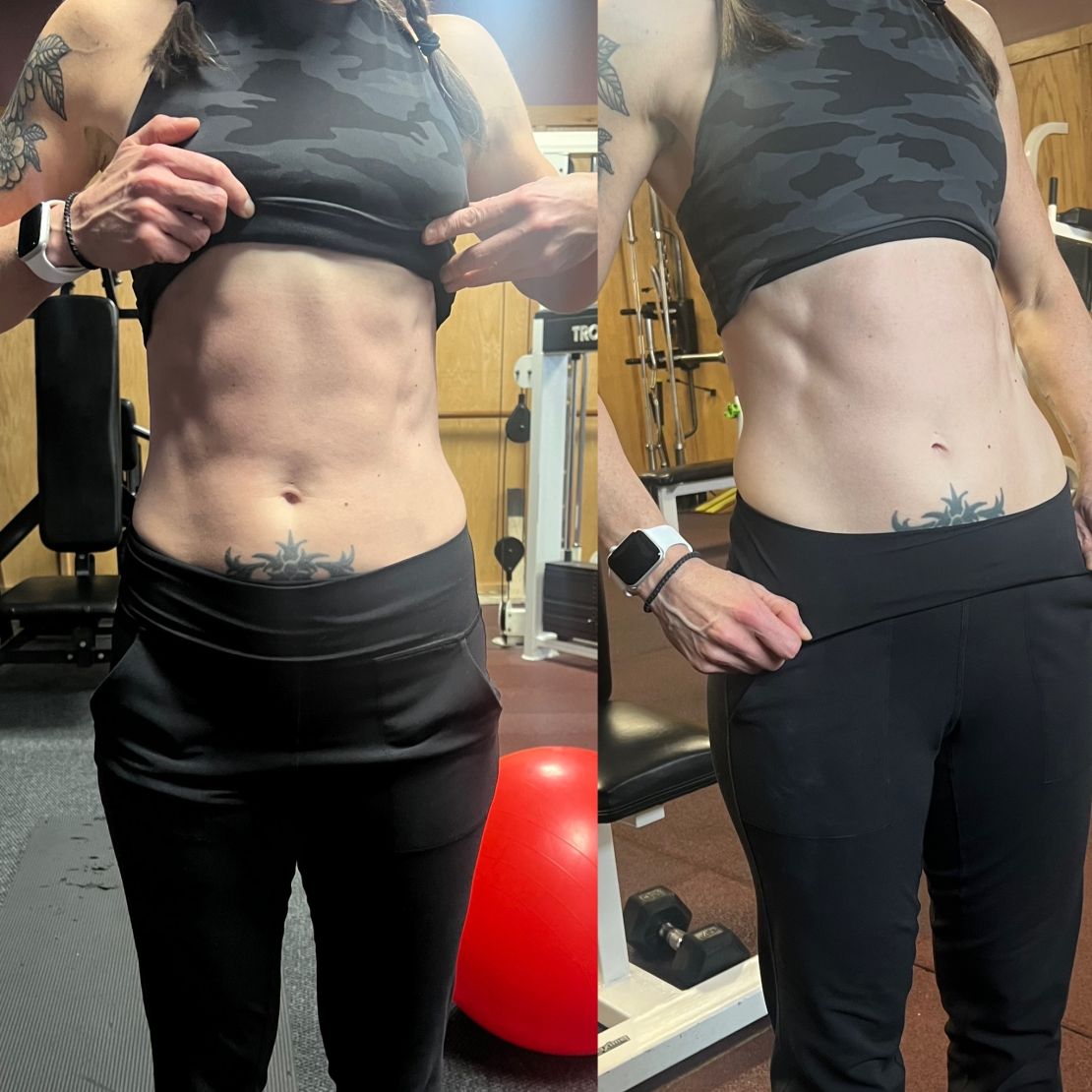 FRST STRENGTH has been recognized as Franklin County's Favorite Fitness Facility in 2022. A special thank you to our athletes for being the most dedicated team we could have hoped for. Your commitment and consistency has inspired so many to become healthier versions of themselves.
FRST STRENGTH is a full service fitness facility that specializes in 1 on 1 personal training, nutrition coaching, contest prep, fitness classes, exercise prescriptions, online coaching and more. Whether your goals are to gain strength, improve stability or make healthy Changes, FRST STRENGTH can accommodate you.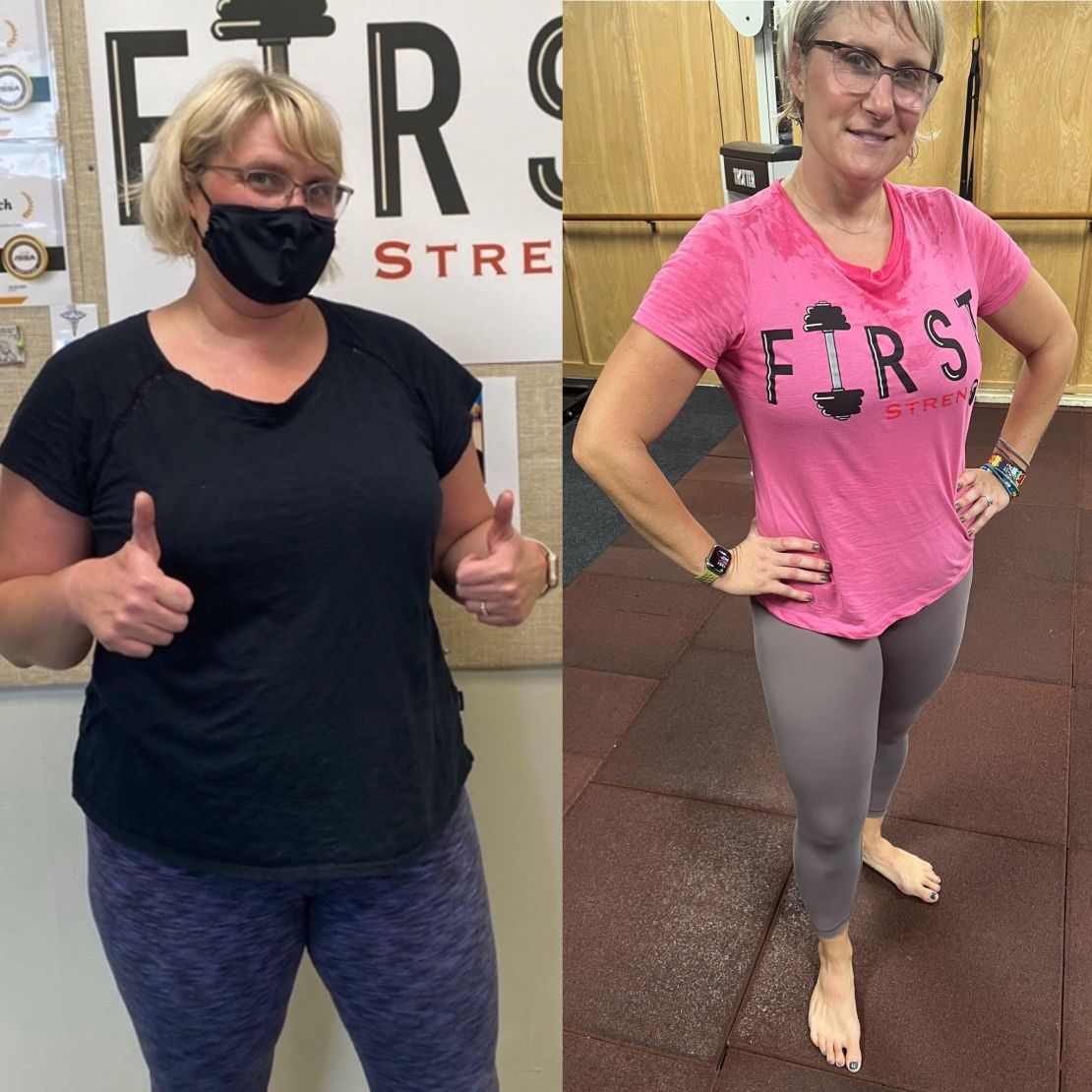 Kristin started her journey in May of 2021. Here are 3 things Kristin has done since she began her 49 pounds weight loss journey: She shows up no matter what. She gives her number to other athletes struggling with meal prep or motivation. Kristin keeps her mind open and stays coachable. Kristin gives 100% to every workout. Maybe you want to lose weight. Kristin has laid the groundwork you.
Emily and Berto are 1 of FRST STRENGTHS POWER COUPLES. Berto has competed in the sport of powerlifting and became the 1st athlete to deadlift 525 pounds, competitively squat 424 lbs and Bench Press 308. Emily is 1 of our stronger female dead lifters. This dedicated duo proves that 2 is truly Better than 1.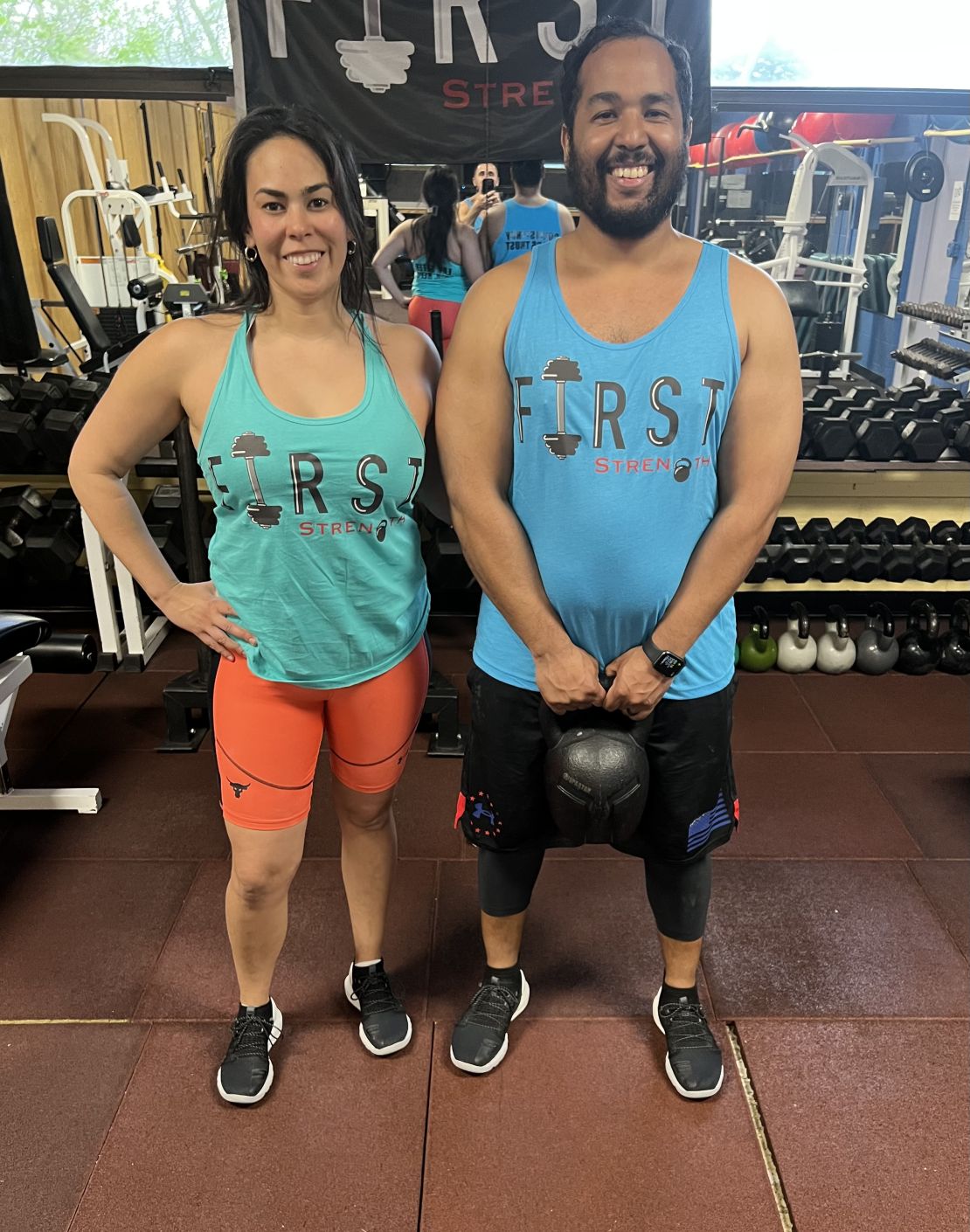 Chrystal (seen below) has results that speak for themselves. Part of the 50 pound plus club (weight loss) Chrystal also belongs to the women that Bench press #135 lbs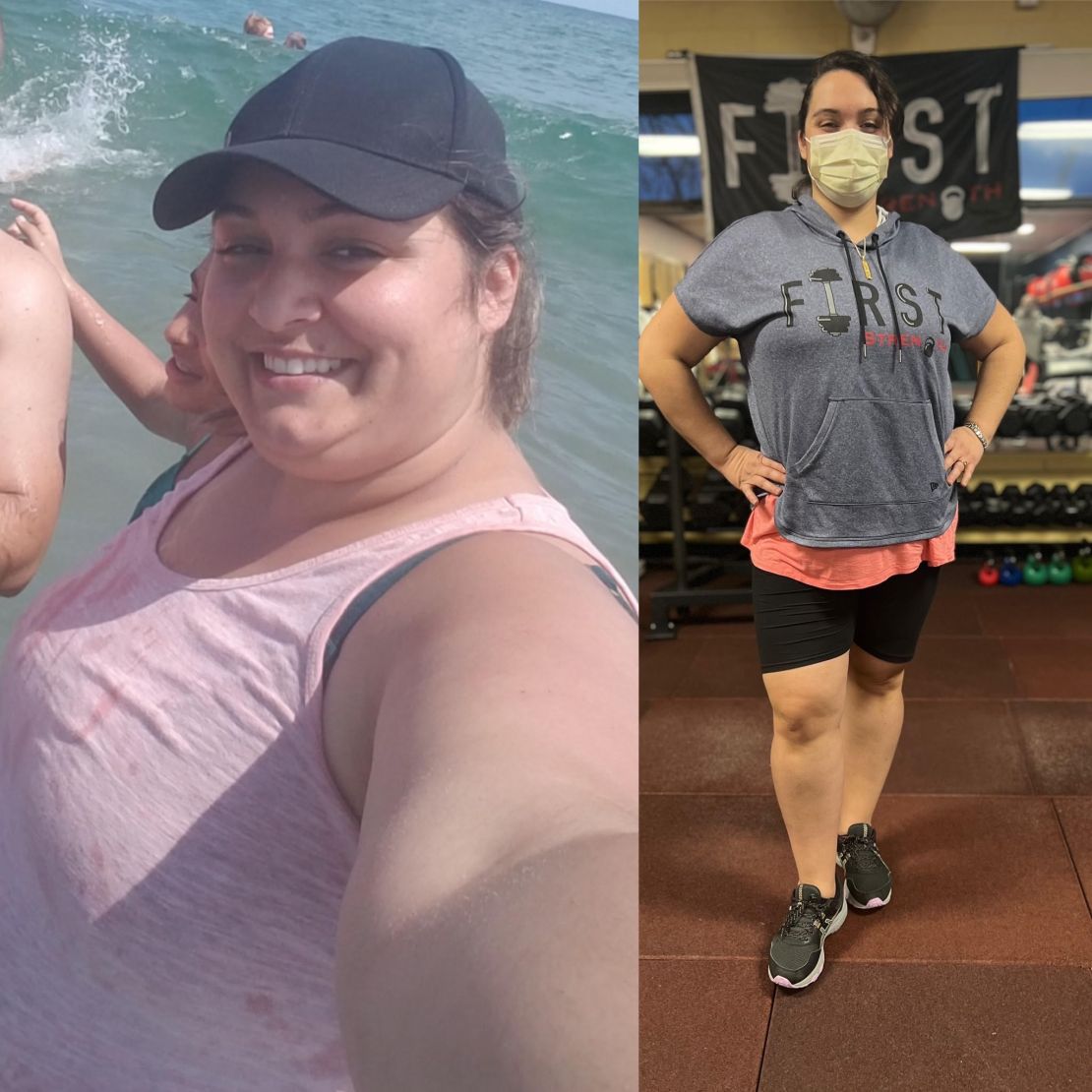 "Working with Ryan has been amazing. Both my wife and I are working with him, and not only can he adjust the plan to meet each of our needs/goals/abilities, but in a short period of time I can already see both my strength and endurance improving. He is encouraging, ensures we are in proper form to avoid injury and is a great motivator; without being overbearing. I/we highly recommend Ryan as a personal trainer."


Did you ever want to learn how to hit the speed bag, heavy bag or boxing mitts? Learning how to protect your space is important for Folks specifically in health care. Learn to defend, deflect, flee, fight & pin only when needed.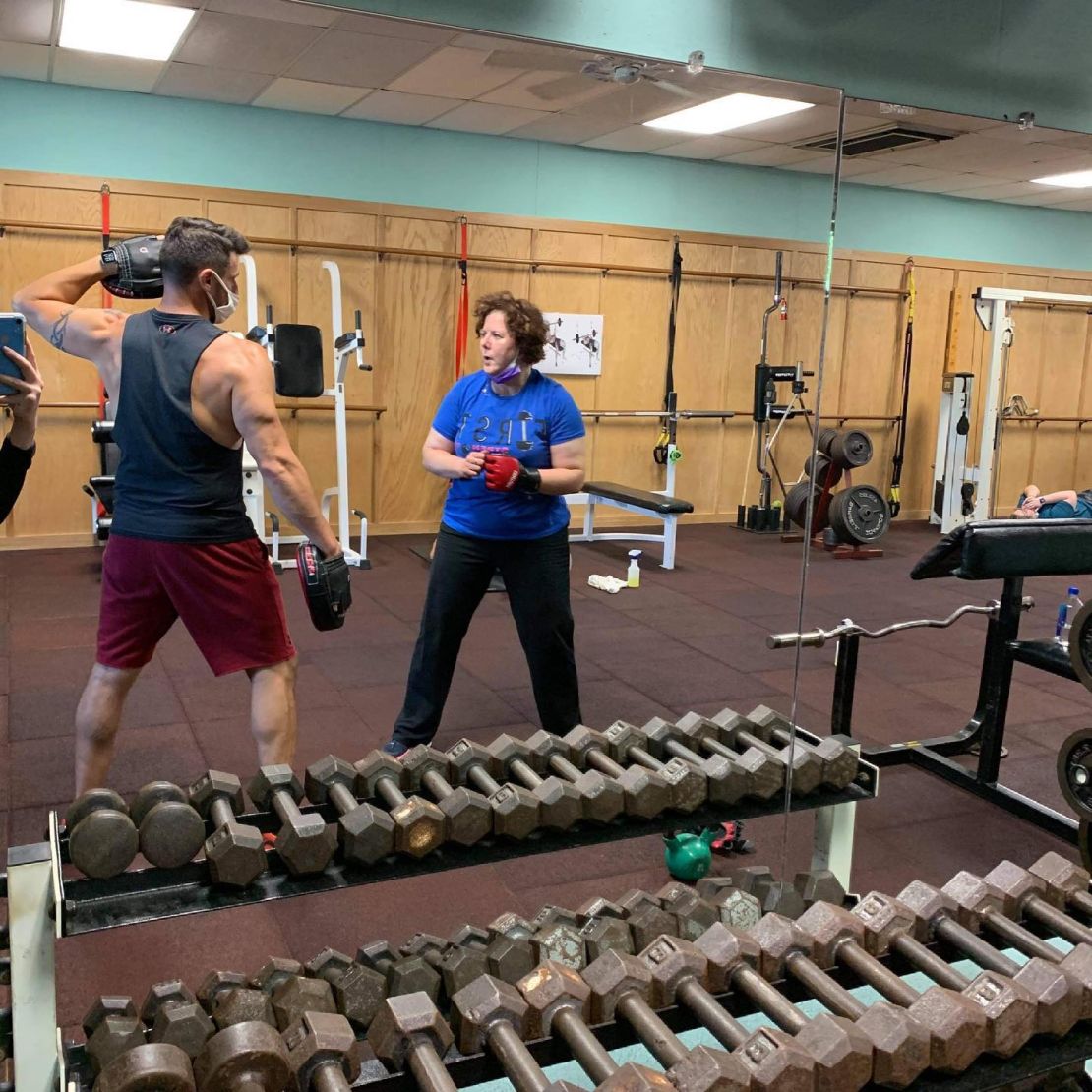 IF YOU'RE READY TO START YOUR JOURNEY SCHEDULE YOUR 30/30 TODAY. WE WILL DISCUSS YOUR GOALS, MEDICAL HISTORY AND LIMITATIONS WHILE WE GET TO KNOW EACH OTHER TO BE SURE IT'S A GOOD FIT. NO PUN INTENED.